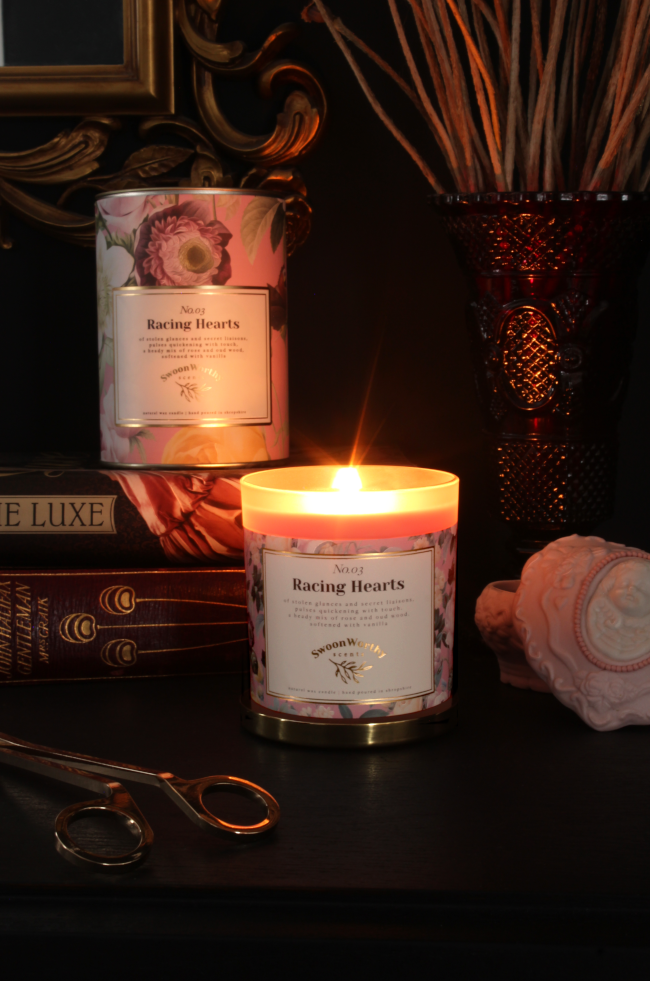 I had the absolute pleasure of being Kimberly's [of Swoon Worthy] candle tester and guinea pig ahead of the launch of her incredible new candle line, Swoon Worthy Scents.
Kimberly has been working her ass off for nearly a year testing every conceivable variable, option and outcome to produce exquisite candles. Her hard work and dedication has been phenomenal. She's thought of everything when it comes to her signature candle collection (and I have a library of WhatsApp messages to prove it).
No. 3 RACING HEARTS
"Of stolen glances and secret liaisons, pulses quickening with touch, a heady mix of rose and oud wood, softened with vanilla"
Kimberly sent me two candles out of her signature collection of five; No. 03 Racing Hearts [as above] and No. 4 Into the Wild [so below].
One of the things I love most about Kimberly's signature collection, aside from them being damn gorgeous, is how eco-conscious every aspect of the entire line is; from the packaging to the candles themselves. When I received my candles, all the packaging items were plastic-free and 100% recyclable (plus, compostable packing peanuts). Kimberly uses 100% natural plant-based waxes with lead-free cotton ribbon wicks and vegan-friendly fragrances and dye.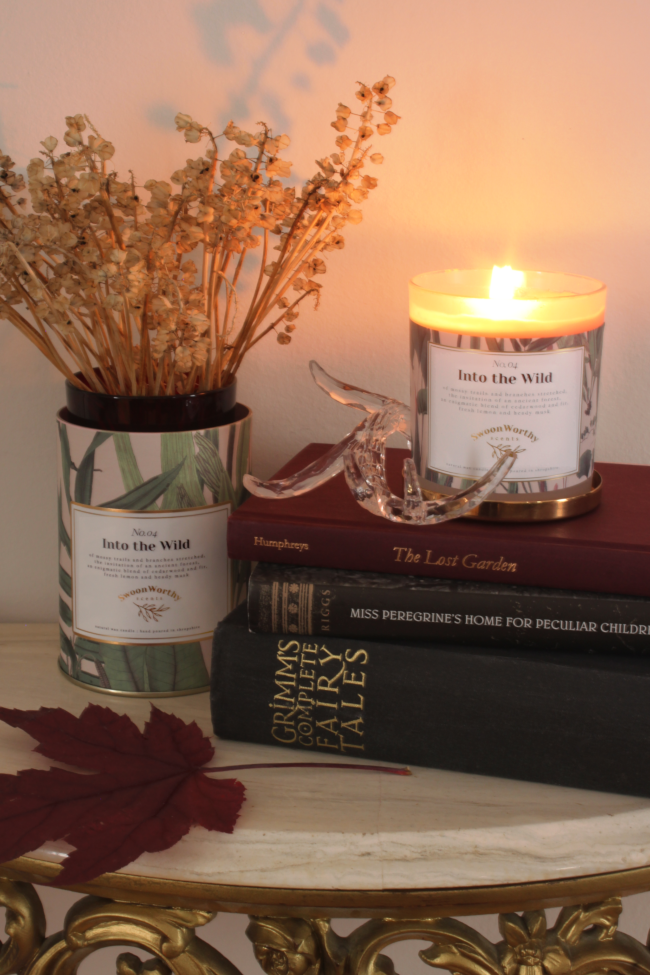 No. 4 INTO THE WILD
"Of mossy trails and branches stretched, the invitation of an ancient forest, an enigmatic blend of cedarwood and fir, fresh lemon and heady musk"
The candles smell like paradise. When I lit 'Racing Hearts' the afternoon I received it, within minutes Robert walked into the living room and nearly shouted at me "something smells gorgeous!". The scent in both 'Racing Hearts' and 'Into the Wild' is of the highest quality. The scent will envelope a room within minutes as the perfect olfactory addition to your space; it's up to you to choose which one of her 5 candles will suit yours.⁠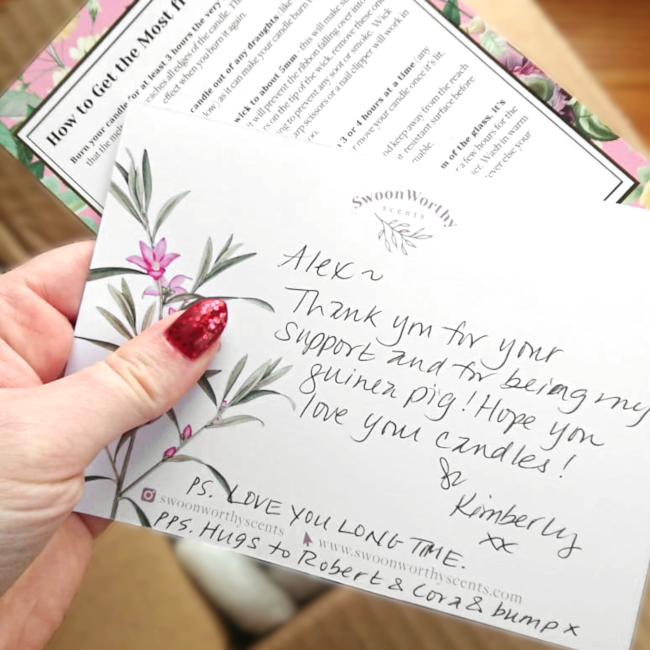 I am so proud of what you have achieved, Kimberly. I know the painstaking work, blood, sweat and tears that went into her introductory (because you know this girl is just going up from here) signature candle collection. Kimberly, your #DrunkInteriors are so proud of you 🥂⁠