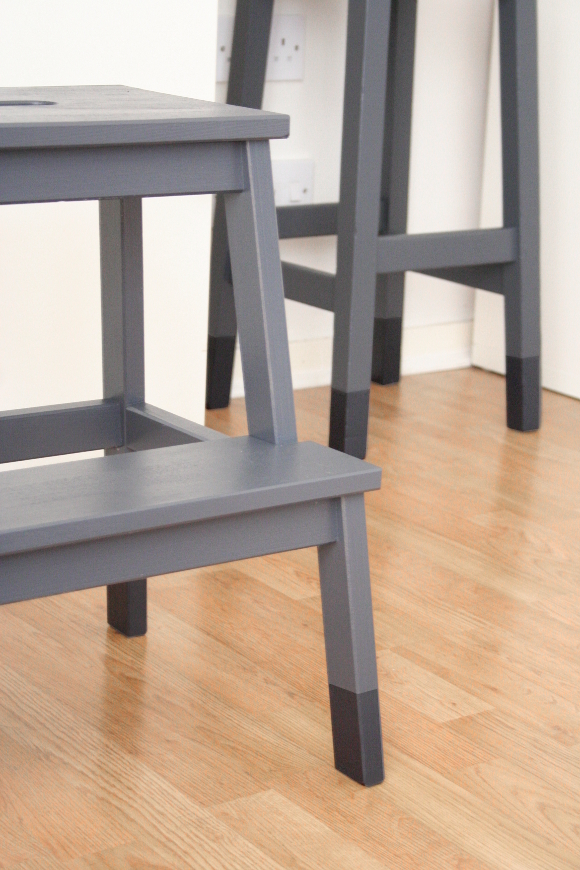 I did a lot of head scratching and googleing of IKEA hacks and I eventually decided to paint them light grey with black dip-dye legs. I like the dip-dye trend that all the cool people are trying out these days so I thought I'd try it for myself. And it looked meh.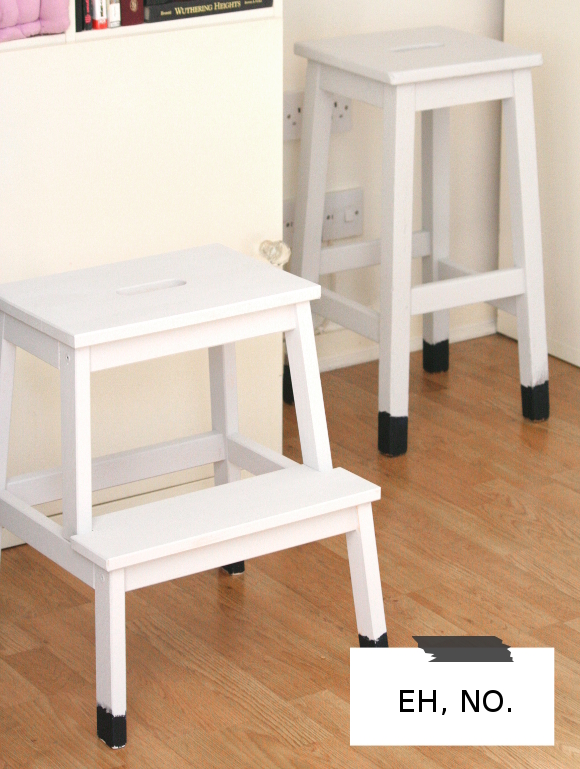 There are a couple of factors to consider here –
You can't really tell from the above picture, but our / our landlords 10-year-old IKEA shelving is what I like to call IKEA 'white'. Which in fact is not white. Hence the italics and quotation marks. The shelves are a light shade of cream. So anything that isn't progressively more yellow than them looks blue. Meaning, the light grey paint on the stools looks blue in front of the yellow, I mean white, shelves.
The grey just wasn't dark enough so while clashing with the shelves, the stools also blended into the background as well. Do you remember those eye puzzle posters that were huge in the 90's? You'd stare at them and then all of a sudden a 3D image would pop out? That's what happened to my stools when they were this colour. You didn't really see them but once you do, you feel like reality has been altered ever so slightly. Not what I was going for.
Yep. I have a stool for our cats. I of course actually use the step stool, but while it's not being used by humans, our cats get full use of it. p.s. I can't handle how cute and curious Juniper looks in this picture. It's like she's inspecting my painting skills.
I know this makeover isn't a monumental change to our living room, but it's a little step. xx A