A few weeks ago, while still in our current state of isolation, we went for a drive to get out of the house as we were beginning to feel more and more trapped in. While we were mid-way down a country road I saw a sweet little piece of furniture ruthlessly abandoned on the side of the road …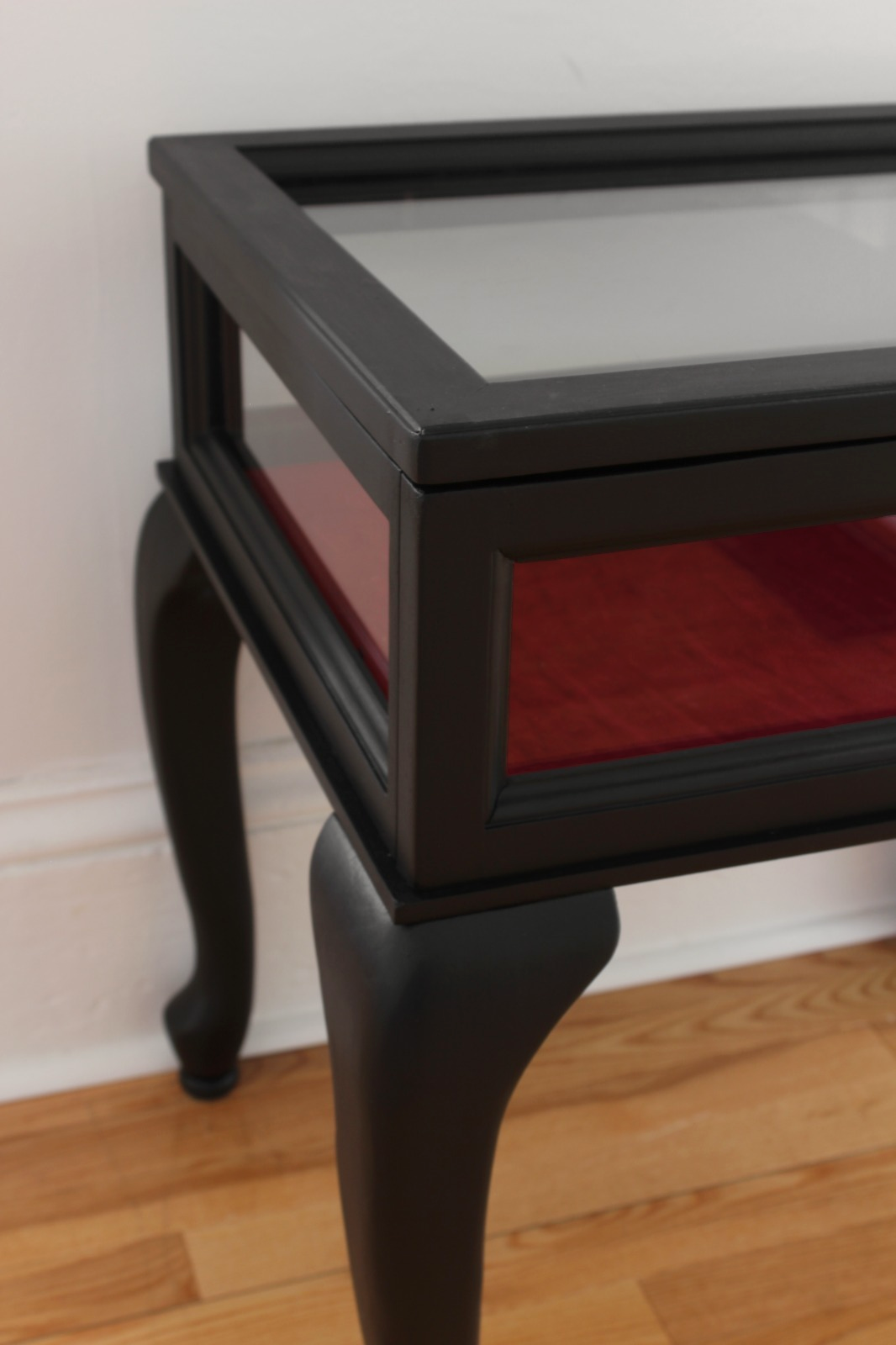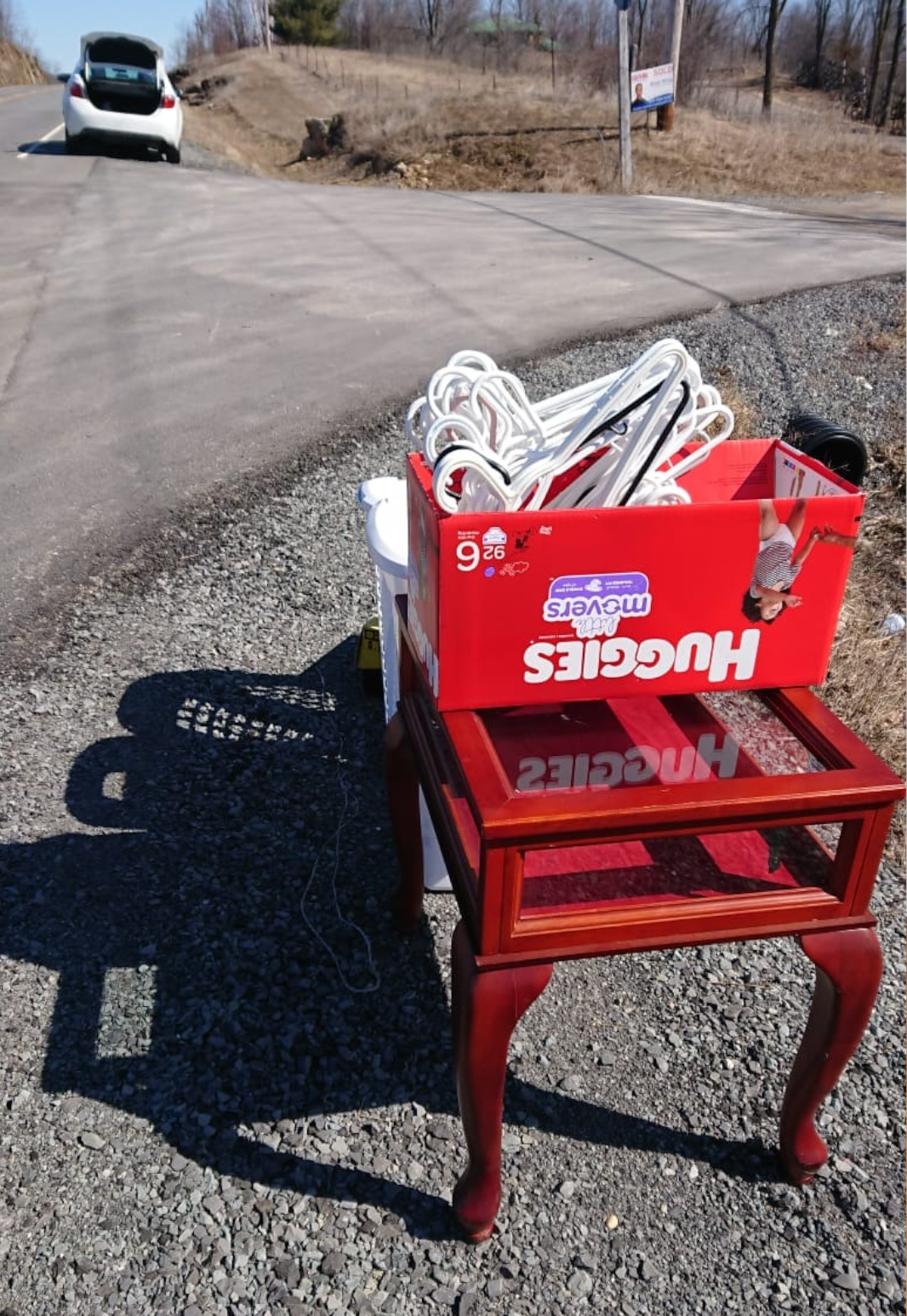 If you could hear the photo above it would sound like Robert grinding his teeth as he did a u-turn and popped the trunk so I could take yet another wayward piece of furniture home. To add insult to injury, the cabinet didn't fit in the trunk so we had to secure it [safely] in the seat next to Cora in the back of the car. Robert was thrilled.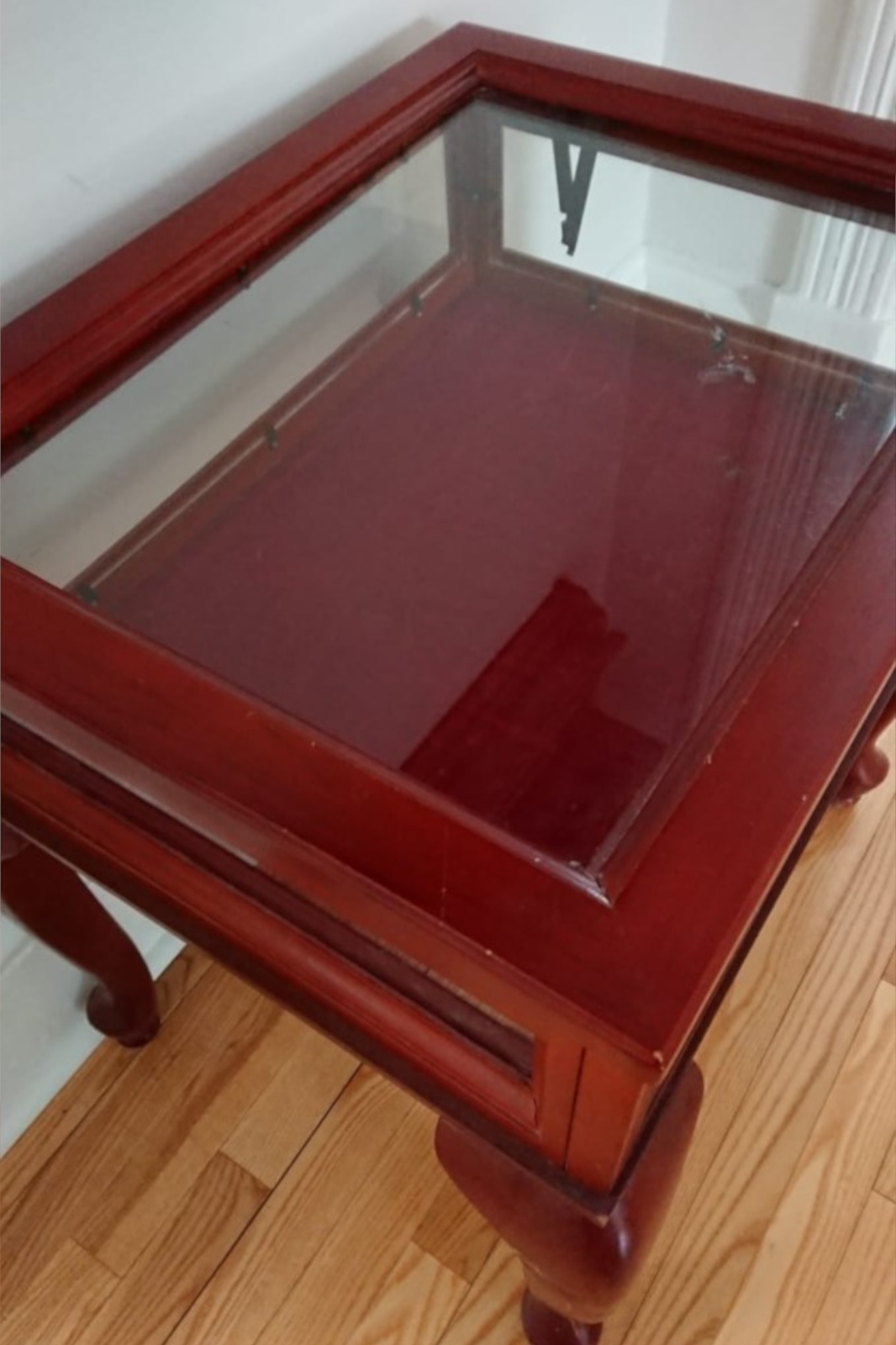 This was a piece I knew exactly how I wanted to update and needed to do little-to-no planning. I wanted to paint it with Fusion Mineral Paint's shade of Coal Black. No wonder this poor thing was abandoned as the finish of the wood wasn't exactly complimentary to the velvet inside and the two clashed quite a bit [I thought. To each their own].
The first thing I did when I brought this little display cabinet home was wipe it down with antibacterial wipes because coronavirus. I removed all the little hinges holding the glass in place [you can see the black hinges in the photo above], carefully removed all the glass and got to work.
It was really straight forward project after that; using a small brush I smoothly applied 3 layers of Coal Black paint. I waited a minimum of 3 hours between coats of paint to ensure each coat was dry, but it will be a few more days before the paint is cured [want to know the difference between dry and cured? Fusion Mineral Paint has a great post all about it here].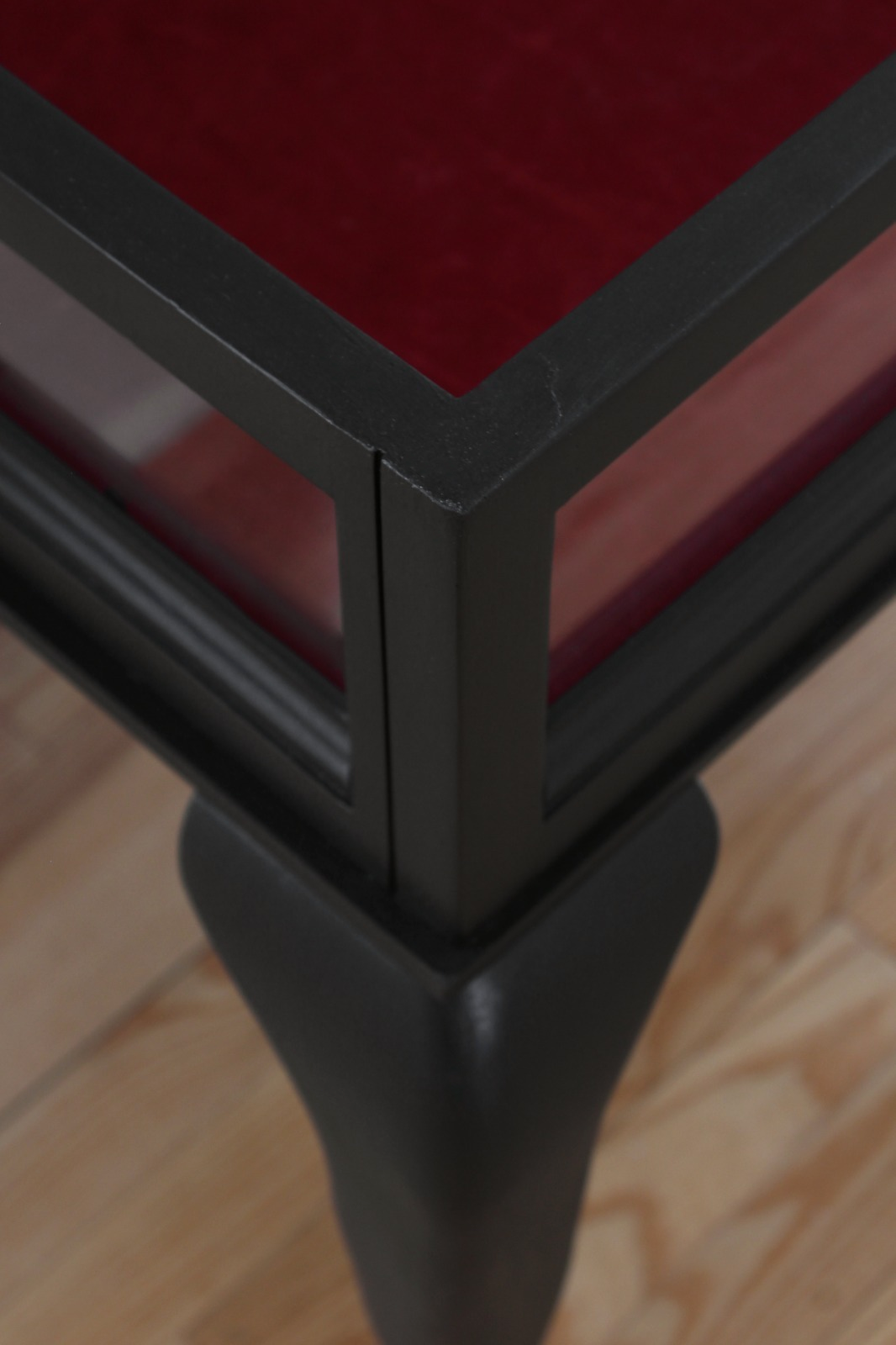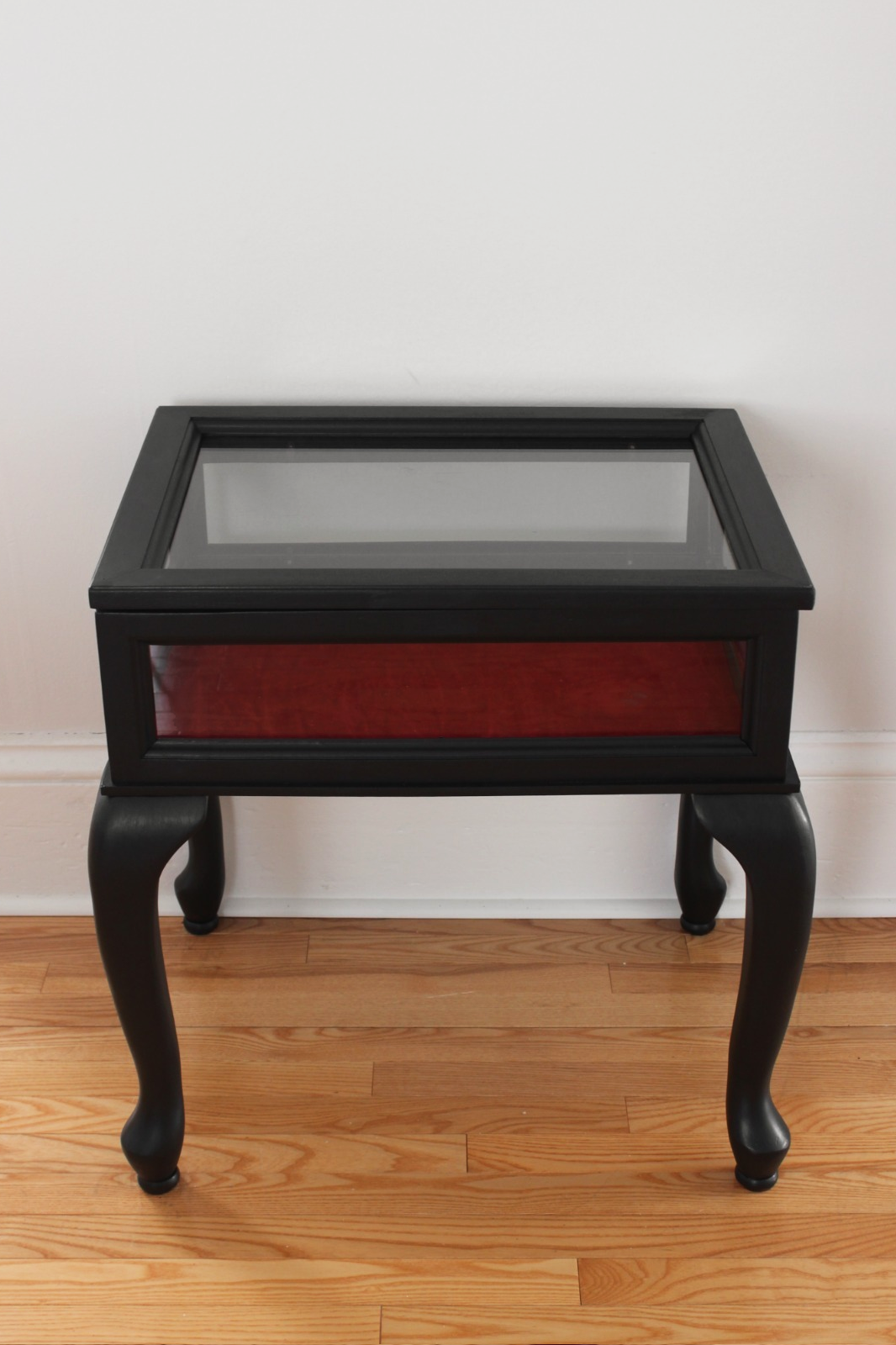 This was such a straight forward project and thanks to the incredible finish with Fusion Paint, the completed look is so perfect. I was debating sanding the edges of the display case after applying the paint [to give a similar distressed look like our Coal Black dining room hutch], but I decided against it since the "wood" finish / stain was such a strange colour, it is what would come through. I think that shade needs to stay under 3 coats of paint.
DISCLOSURE - while this post is not sponsored, I did receive this paint free of charge from Fusion Mineral Paint in exchange for a blog post. I only work with brands that I like and of course, think you will too. Thank you for supporting the companies that support The Interior DIYer.